To create quantifiable value for our clients by facilitating the collaboration between our client and our team in the design of a transparent global ocean solution.
This is achieved by:
Case Studies
SITUATION
The SOS program dates back four years when a "white-goods" client from New Zealand approached Precision Global Logistics to assist them with carrier negotiation. That client shipped 11.000 TEU worldwide and previously entered into direct carrier contracts with numerous shipping lines.
At this time, rate levels were set to rise by 7.5%. Owing to the confidentiality of the clients' contracts with the shipping lines. Precision Global Logistics did not have visibility to the client's current cost structures. Precision Global Logistics has some 30 years of customs Brokerage association with this client, but up to this point, it had never acted as a 'carrier.'
PROCESS
Precision Global Logistics and the client worked together to negotiate the best possible rate and service that would be suitable for their supply chain, sat at the same table, and in a transparent arrangement, selected the carriers that would form both the primary and secondary choices. The overall program took 45 days, and while the client was engaged throughout the process, the final carrier meetings took three days to complete.
RESULTS
Upon completion of the program, the client advised that Precision Global Logistics had succeeded in bringing down their transportation costs by 11% from existing levels without any deterioration to service levels and transit times.
Precision Global Logistics made the necessary amendments to their existing carrier contracts to encompass this client's rate agreements.
Precision Global Logistics still manages this client's global transportation to this day and has performed two more SOS programs in the intervening years.
SITUATION
Precision Global Logistics offered to assist an existing North American-based perfumery & consumer goods company in their ocean rate negotiations three years ago. This client ships 14,000 TEUs worldwide. Precision Global Logistics was engaged in warehousing distribution and customs brokerage activity. The Client was also seeking an integrated process for visibility door-to-door, something which they lacked owing to the myriad of shipping lines that they had employed. In addition, they were unable to evaluate KPIs across the supply chain. As a result, operating performance had suffered.
PROCESS
Precision Global Logistics and the Client engaged both the Client's and Precision Global Logistics's shipping lines in a 2-round bid process considering the high-performance levels needed to secure the Client's supply chain process for the coming 12 months. The major trades lane were Asia-North America, North America – Asia, Transatlantic, and Asia-Europe trade.
RESULTS
The joint negotiation allowed the Client to fully evaluate all carriers selected, and the team jointly appointed five carriers to manage 90% of the global volume, allowing the Client to take advantage of match-back opportunities on three continents.
Savings were recorded in excess of $2 million, door to door on the 1st SOS
Subsequently, Precision Global Logistics has managed three more SOS programs for this Client and continues to manage the global transportation & warehousing needs.
SITUATION
This North American, Australian-owned Healthcare company was unable to manage the heavy administration detail and continuous rate negotiation process directly with ocean carriers. They needed a partner who would take over that role, allowing the client to focus on other aspects of their supply chain. The client's volumes were in excess of 10,000 TEU, covering four continents. Precision Global Logistics conducted a full global needs analysis. It focused on the 'gaps' in the client's existing process, covering information flow, origin process, ocean carrier routings, destination trucking, and global customs formalities.
PROCESS
Sitting with the client throughout the 60-day process, including joint visits to shipping line HQ's overseas, Precision Global Logistics was able to reduce both the existing transportation costs, sharpen the door-to-door transit time, reduce inventory costs. Precision Global Logistics also re-engineered the freight flow and pulled the data into a single monthly reporting package to give the client a fully encompassing global overview of their supply chain.
RESULTS
Initial savings on the 1st SOS were in the region of $ 0.75m. Subsequently, Precision Global Logistics has performed four additional SOS programs for this client and is now also engaged in a full USA domestic truck program and warehousing opportunity.
Reduce Cost
Reduce management overhead costs.
Eliminate market increases & reduce cost.
Minimize handling costs by improving shipment predictability.
Access to spot rates when negotiated rates do not exist.
Improve Information flow
Increase shipment visibility.
Create different views (First to sail VS First to arrive).
Built-in Reporting.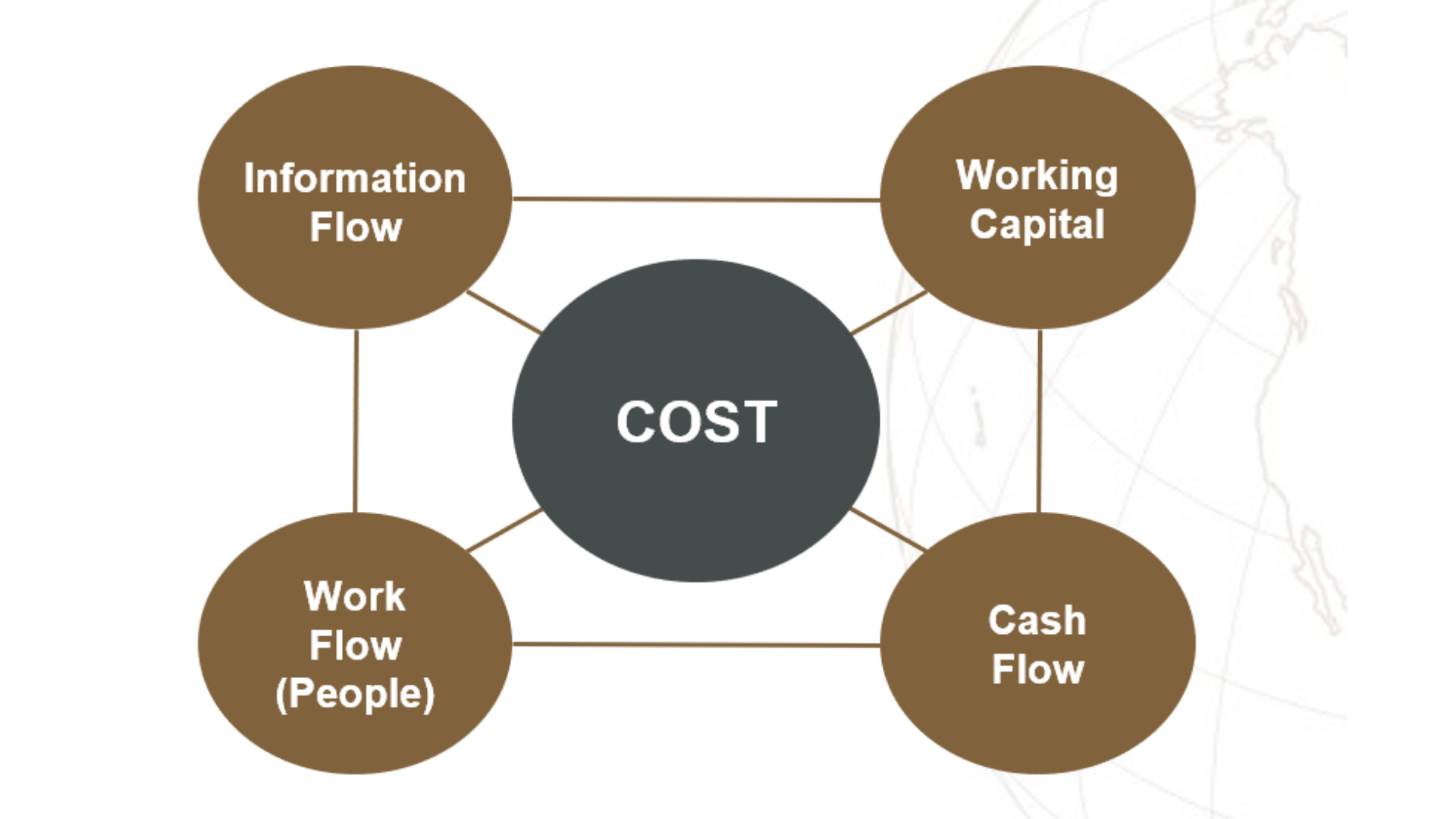 Reduce Working Capital
Improve shipment predictability which improves inventory levels.
Improve workflow
Drives Single Source, integrated Ocean management.
Optimize transportation decision making.
Improve service (Choice and Sailings).
Increase cash flow
Eliminate the need for client contractual agreements.
Extend payment terms.
Reduce inventory.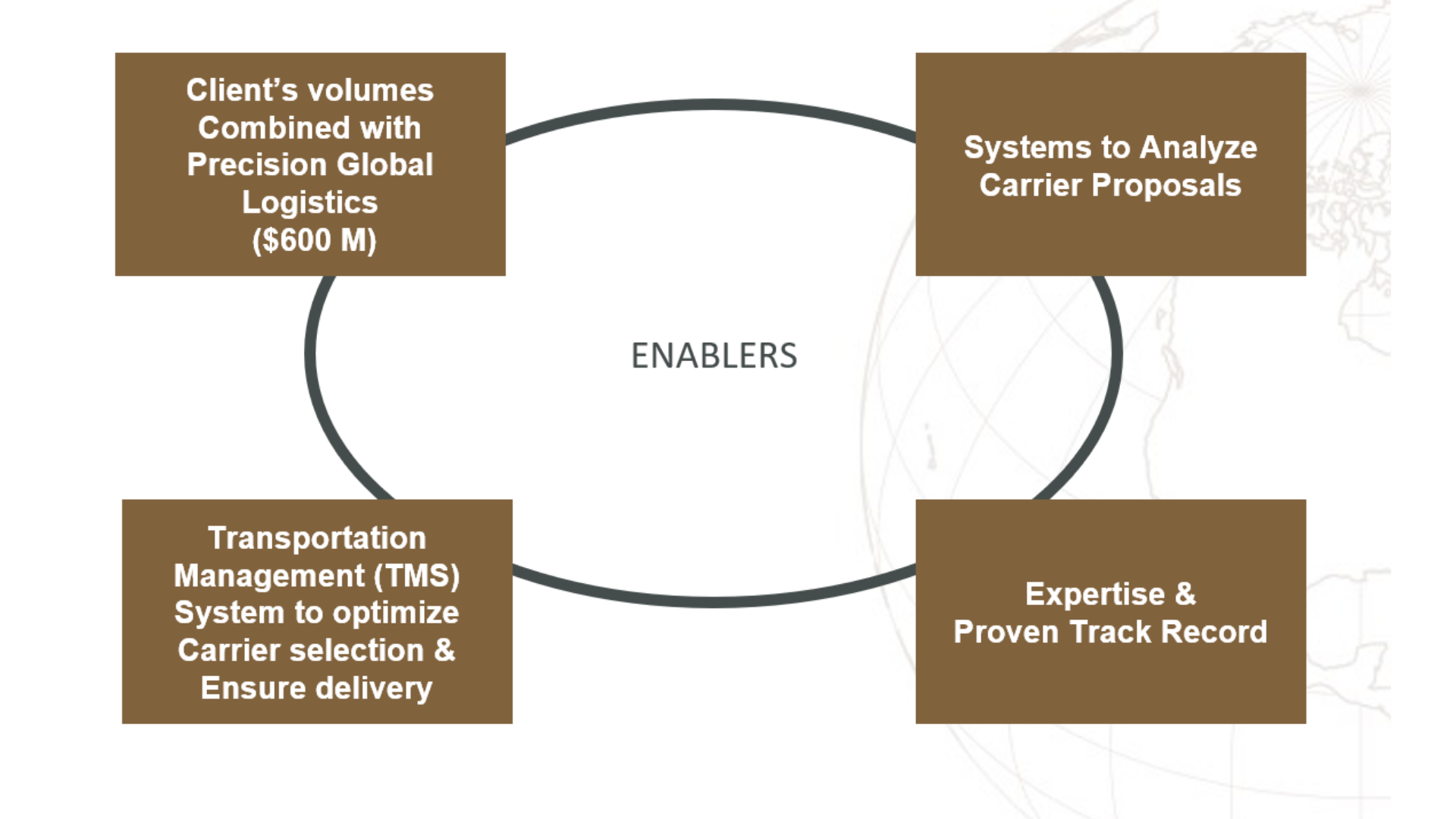 Notify the ocean carriers that Precision Global Logistics will be negotiating Client's rates on behalf and in the presence of our client.
Eliminates carrier confusion as with whom they will be
negotiating.
Allows Precision Global Logistics to leverage with the carriers.
Consistent message to the Ocean Carriers.
Need sufficient carriers to compare market rates.
Global combined leveraging
Support from Customer in all global carrier negotiations.
Transparency & build trust
Designed to keep Customer's
feeling of control & transparency
to pricing.
System for comparing all rates on an "apples to apples" rates.
Creates transparency for
comparing carrier proposals
across all lanes by service &
price
Tool, gives visibility to identifying
rates on a comparable basis by
service
Contracts to be signed under Precision Global Logistics 's name.
Eliminates the responsibility for
minimum quantity commitment
(MQC) by customer
Non-performing carriers can be
replaced
More sailing opportunities
Precision Global Logistics takes
responsibility for container
commitment
Improved service capability
Negotiate for service by steamship alliance
Customer has multiple contracts
Best in class Precision Global Logistics procurement personnel
Precision Global Logistics has completed 12
SOS opportunities generating in excess of
$10m in cost saving and cost avoidance
Leveraging existing relationships
Add Precision Global Logistics volume to the Customers
Customer lacks as many carrier relationships as Precision Global Logistics
Ocean procurement is a Precision Global Logistics core function as it is our business
People and resources to provide the service
Incumbent carriers always get a second chance
Incumbent wants to keep the business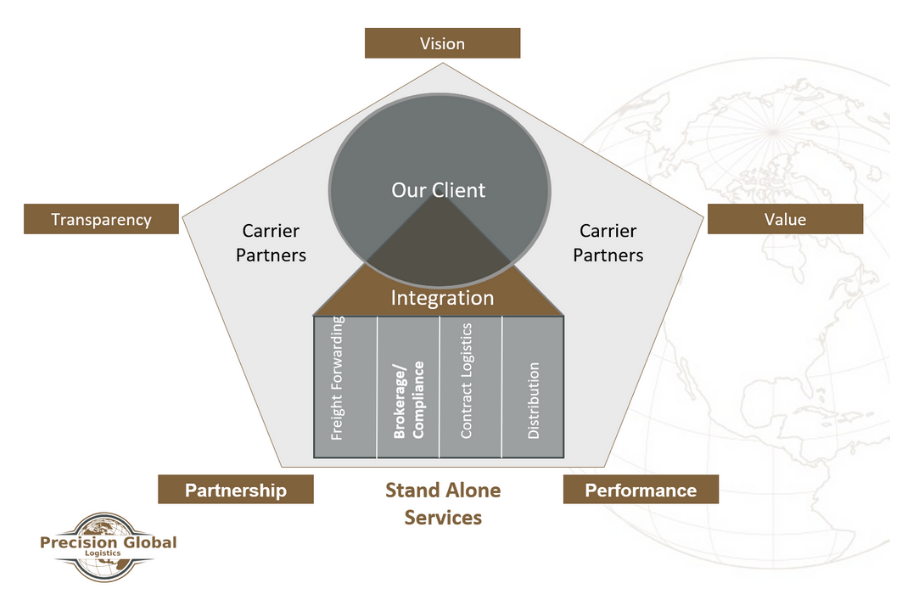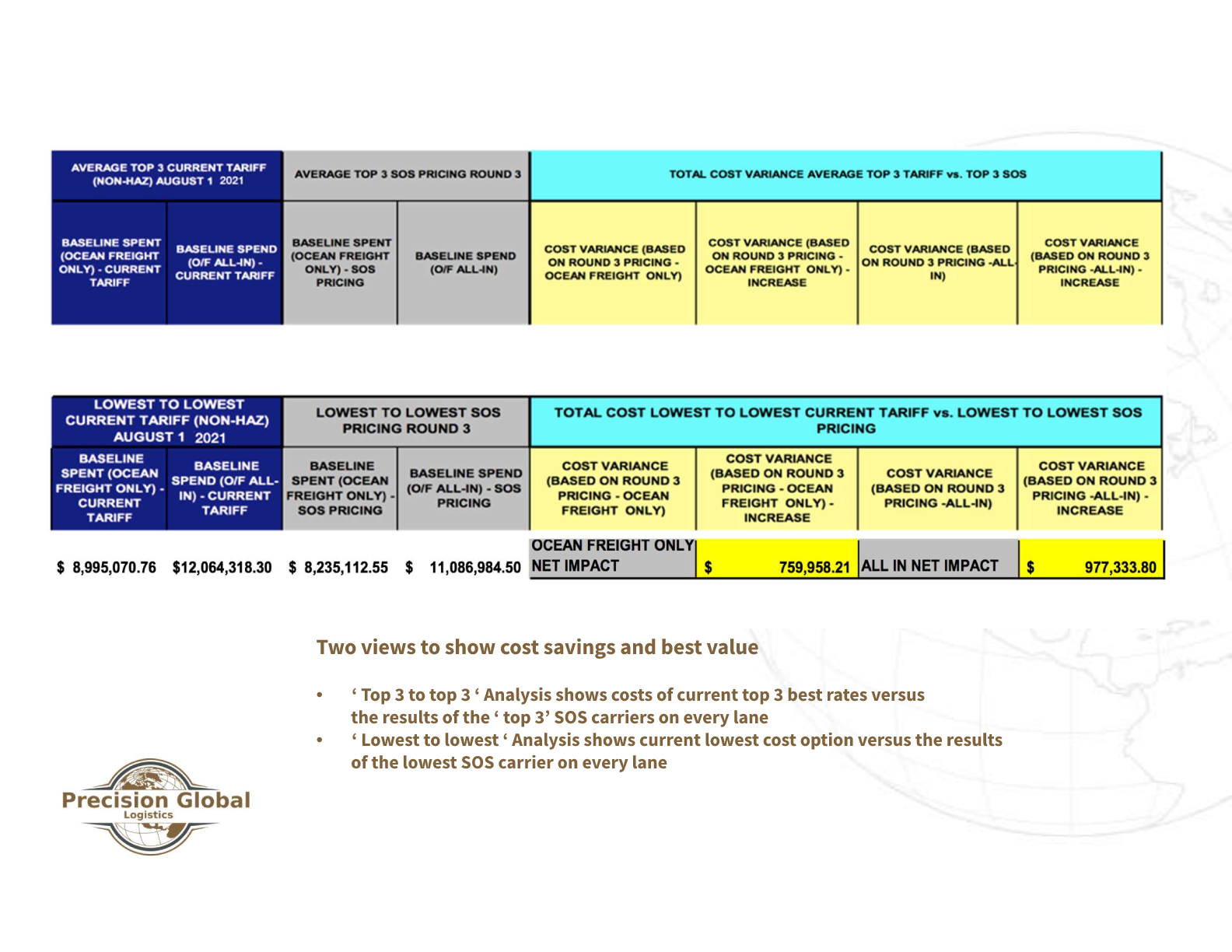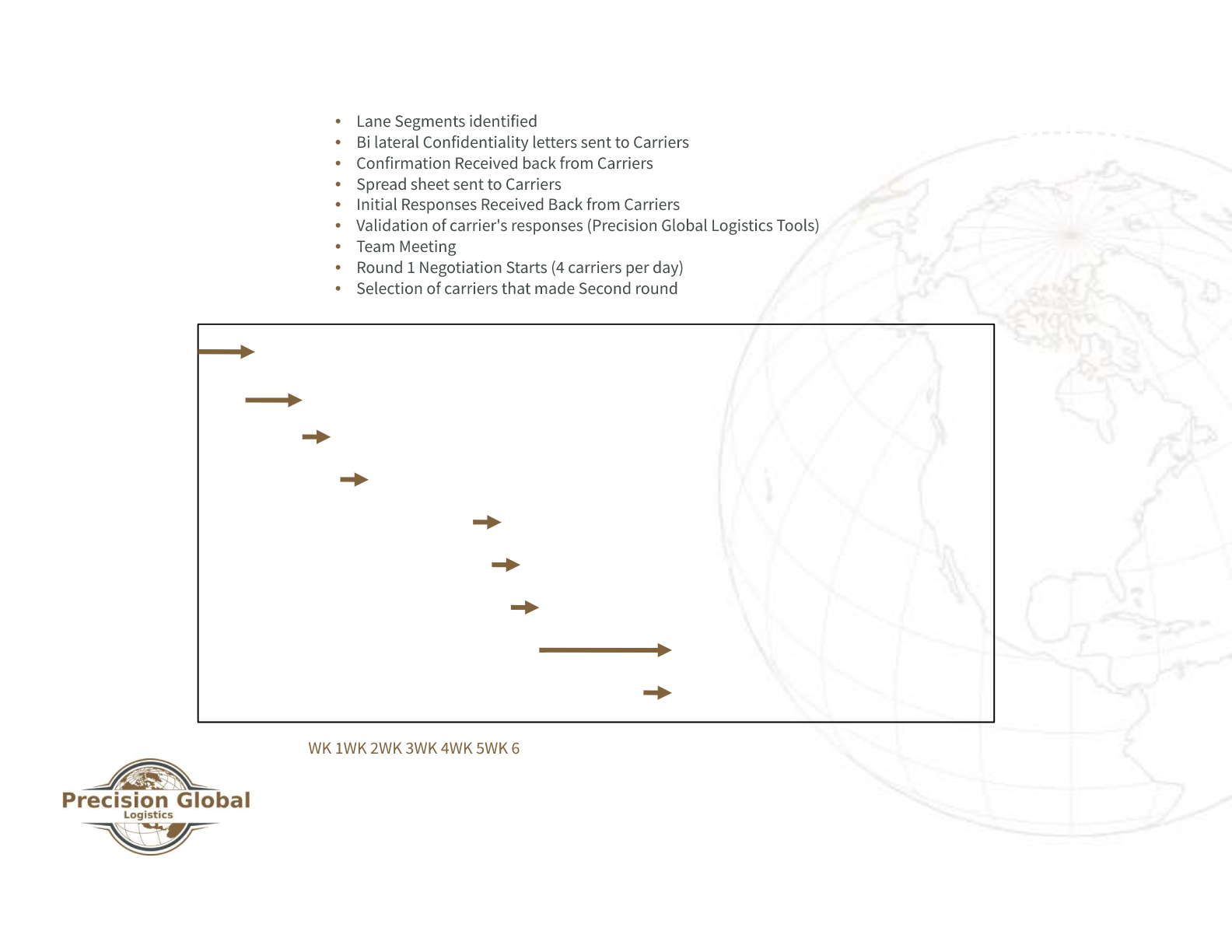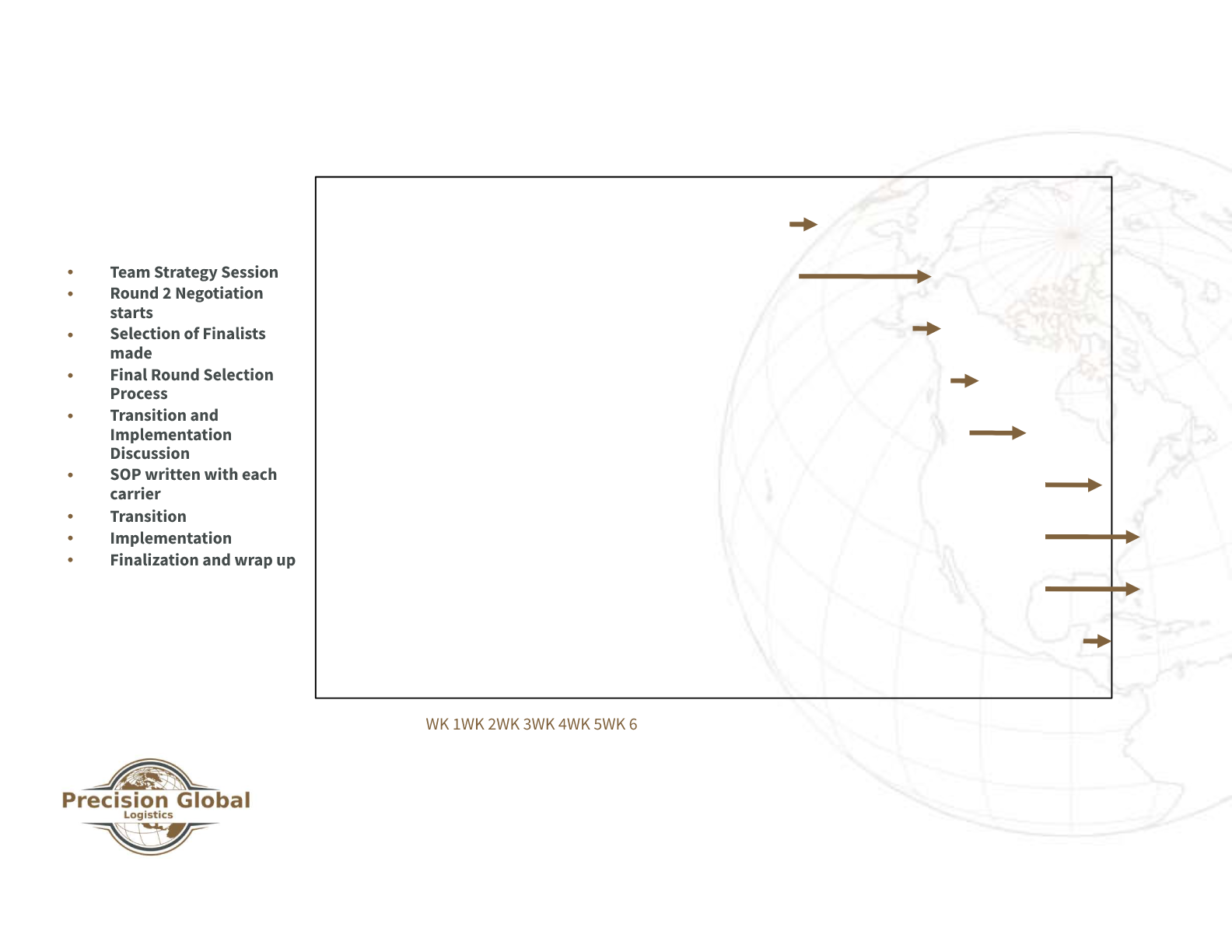 ---
Let's Get Started
For more information please call us at 866-744-7187 or request information from below.
---